5 tags
10 tags
Upcoming Show: Wednesday 1st May
Our next show will be taking place on Wednesday 1st May. We'll announce the line-up soon.
10 tags
5 tags
4 tags
3 tags
Keller Comedy in Leeds.
A friend of ours is starting a "setlist" comedy show in Leeds. Me and Mickey will be showing our faces there soon. Check it out.
6 tags
13 tags
10 tags
A Review of HOWL #9 November 2012
PORT BORN, a Leeds based blog has written a review of our night. Thank you, PORT BORN! "Constantly delivering some of the most cutting edge new acts from around the country, missing HOWL is missing out." Click here to read the full review.
11 tags
6 tags
15 tags
HOWL COMEDY NIGHT #9 PREVIEW
HOWL Alternative Comedy Night #9 is fast approaching and we have what might be one of our best line-ups yet, featuring Fern Brady and Michael Sterrett, with fantastic support from Robin Parmiter, and Mike Bentley. Hosted by Simon Finnigan. Fern Brady - Fern was a So You Think You're Funny? Finalist in 2011 and recently a finalist in the Harrogate Comedian of the Year 2012 competition. ...
7 tags
9 tags
8 tags
The Dana Gould Hour: An Appreciation
By Michael Sterrett During the Comedians of Comedy Live concert film no less than Patton Oswalt introduces Dana Gould as 'the man who pretty much invented what we do'. High praise indeed. Gould has been working as a standup since the 1980s when he started performing in the clubs of his native Boston before moving to San Francisco. He is one of those great figures in modern American...
4 tags
COOKING WITH COMEDIANS
Michael has done a post for Cooking with Comedians. Check it out here.
12 tags
REVIEW: HOWL COMEDY NIGHT #8
Last Thursday was HOWL #8 and one of our lovely audience members decided to review the night. Here's an excerpt: "The amount of Alternative Comedy in Leeds at the moment in phenomenal. There is a new breed of comedian rising from the area that are paving their own way in the scene…This is without a doubt the strongest line up I've seen from this group and they've developed and...
9 tags
HOWL ALTERNATIVE COMEDY NIGHT #8 PREVIEW (AND SOME...
By Thom Milson Tomorrow it will be nine months since the first ever HOWL Alternative Comedy Night. A lot of things have changed in that time, especially the comedy scene in Leeds. When we started HOWL Leeds had two nights*: Comedy Cellar at the Verve, and Mr Bens Comedy Club Gong Show. Now there is HOWL, Pigeon Hole, Comedy Cellar at the Verve, Mr Bens Comedy Club Gong Show, Mr Bens RAW, Generic...
5 tags
COMEDY FOR SHORT ATTENTION SPANS
By Thom Milson I just want to preface this with 'I took this from my blog'. I know you shouldn't really do that, but I did, okay. Also, if anyone from r/standupshots is reading this, please stick with it to the end. I say some really nice things at the end. I don't know how much attention comedy fans pay to Reddit, but they recently started a new sub-reddit (there are no...
5 tags
Comedy Blogedy: Interview with Michael Sterrett
Comedy Blogedy: How long have you been gigging in stand-up? Michael Sterrett: I've been going since October 2011 so I'm fast approaching a year in stand up. Comedy Blogedy: How would you describe your comedy? Michael Sterrett: Well, I tend to get tagged with 'dark'. I was under the misapprehension that everyone had dreadful unhealthy thoughts so dark isn't really how I would describe myself....
13 tags
5 tags
11 tags
12 tags
SO YOU THINK THAT'S ACCEPTABLE?
This is a post by Callum Scott that I have taken from his blog. During the Edinburgh Comedy Festival Callum performed at the (awfully named) So, You Think You're Funny? Competition (I added the comma to apply accurate tone to the name of the competition). Callum is a very funny comedian that we all love here at HOWL, and when he received feedback from the judges they decided they would raise...
6 tags
GUEST POST: Stand-Up Comic
This post is a guest post from Ashley Butterfield, who discusses his experience of performing stand-up comedy. Am I a stand-up comic? No, I'm not. I've performed stand-up comedy, but to call myself a comedian would be the equivalent of referring to myself as a footballer after a playing a game of heads and volleys. My comedy portfolio looks something like this: * Travelling half way across the...
8 tags
7 tags
PATTON OSWALT ON THE COMEDY INDUSTRY
A couple of weeks ago Patton Oswalt delivered a fantastic speech about comedy, and the sate of the industry at the Montreal Just For Laughs Comedy Festival. Some might argue that this doesn't mean much to Brits, but I've decided to copy the transcript of his speech here, for you to read, and take as you like. I think it's fantastic. His speech was in the form of two letters:...
8 tags
GETTING A COMEDY CLUB RIGHT
By Thom Milson I watched I am Comic last night, which was a pretty good comedy documentary: not the greatest, but pretty informative. Among the bits I really enjoyed was a section involving Todd Glass, and his views on a comedy club, and how they should go about laying out the room. I didn't think this would be a problem across the board - I mean, yeah I've experienced it - and...
9 tags
7 tags
9 tags
THE BEST SHOW ON WFMU WITH TOM SCHARPLING: AN...
By Michael Sterrett I am in love with a man and his name is Tom Scharpling. Apart from watching Seinfeld when I was a kid no-one else has given me more big proper belly laughs than him. Scharpling is the host of The Best Show, a weekly three hour programme on the New Jersey based radio station WFMU. I came to the world of The Best Show by way of Marc Maron's WTF podcast upon which Scharpling was a...
6 tags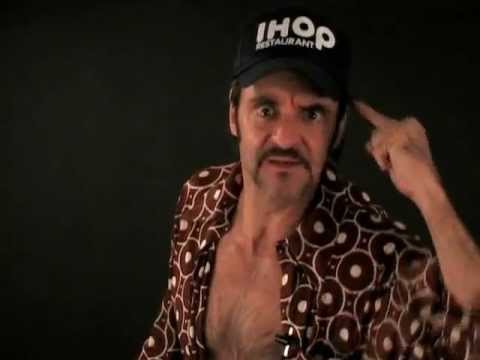 8 tags
MICHAEL STERRETT: THE PROCESS OF WRITING A JOKE
By Michael Sterrett I'm writing a new bit at the moment and I think it could be good. It's potentially one of those big meaty bits that you pop into your set and it wraps around a bunch of tinier bits and makes the whole thing feel like a cohesive piece as opposed to a string of incoherent thoughts. But I don't want to push it. It occurred to me whilst I was on a plane trying desperately to...
10 tags
Mitch Hedberg - Scary Situation →
I'm in Seattle to do a private party. A potentially scary situation. The money is good, but who knows if there will be a microphone. Most likely there'll be one guy I can't make fun of. He'll also be the person everybody looks at to see if he's laughing. I bet he only laughs occassionally. He has a position to uphold. How can you laugh at everything and still be a leader? The Dali Lama seems to...
8 tags
INTERVIEW WITH THOM MILSON →
Comedy site Comedy Blogedy interviews HOWL comedian and organiser Thom Milson. Click on the big 'INTERVIEW WITH THOM MILSON' to read it.
13 tags
11 tags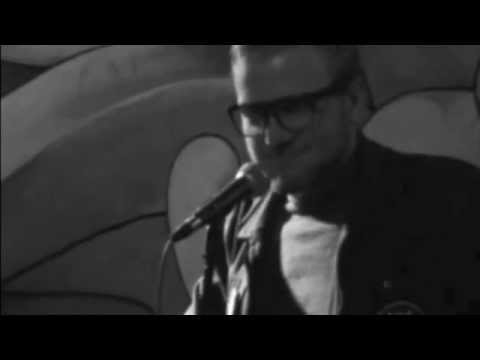 11 tags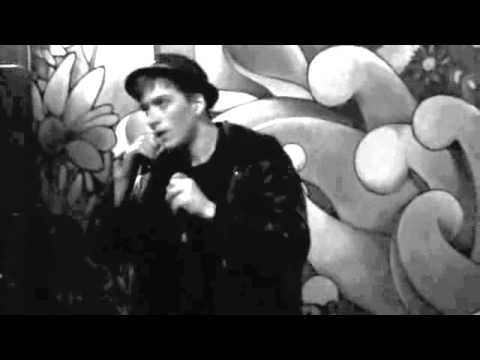 8 tags
IT'S ALL ABOUT YOU: GOING FORWARD WITH HOWL
By Thom Milson. As some of you folks will have heard by now, Facebook is being a major dick, and is currently testing a system of paid sponsored posts. Under this system there will still be free posts, but by using a free post you will only reach about 8% the people who "like" and care about the thing you do. Paying will let you reach 100%. I don't know if they'll start...
10 tags
DOWN TO THE BASEMENT
This is a guest post by Kev Eadie, a good friend of HOWL who will be undertaking a project related to the typical setting of live stand-up: basements. Here's an introduction to his project. What is it about basements that seem to lend themselves to stand-up comedy so well? For the duration of August, I'll be doing a blog* in which I'll document some of my experiences of basement stand-up...
8 tags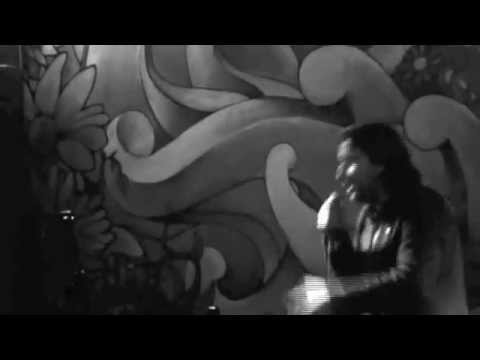 7 tags
5 tags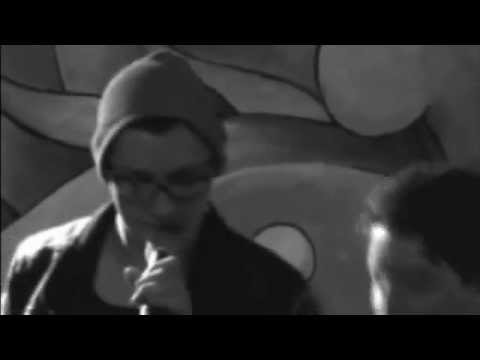 14 tags
'Comedic Irony' and the Alternative: Part 2 of 2
By Callum Scott So, I argued that Jimmy Carr and Michael MacIntyre are alternative comedians. If you've got to part two I respect you, I really do. I'm not actually arguing that these acts are paragons of alternative comedy; nor am I arguing that alternative comedy is dead or irrelevant. In fact, I think that a new definition of alternative comedy is required. In the same way that alternative...
10 tags
'Comedic Irony' and The Alternative: Part 1 of 2
By Callum Scott Having recently finished my degree at Leeds University, I wrote my dissertation about the use of irony in stand-up comedy and I thought I'd write an article or two basically summing it up in case anyone on here was interested. When people talk about the 'irony' used by comedians, the most common type of comedic irony is double-voicing, in which the comedian essentially creates two...
12 tags
A Few Words About CUT-UP
By Michael John Sterrett Last night was the second CUT-UP at Baby Jupiter Bar in Leeds and I'm still feeling a bit giddy. I'll get to the reasons why in a minute but it's probably best to first explain what CUT-UP is and why we (the HOWL comedy group) host the night. CUT-UP is essentially a new act, new material night for comics to come down to a small low pressure room and work on their act. For...
13 tags
12 tags
ALTERNATIVE COMEDY AD CAMPAIGN
I recently came across an ad campaign for LA Riot, an Alternative comedy campaign taking place in, you guessed it, L.A. I know we're British, but it still doesn't stop these Ads being fantastic. Here are some of my favourites: [[MORE]]
9 tags
WHY WE DO WHAT WE DO
By Thom Milson I just finished reading a fantastic article in the New York about the brilliant Patrice O'Neal and what it means to be a comedian. The article talks about the Tragic death of Patrice last November; the reactions to his death by comedians; Patrice's personal thought on his career, and what a comedian should be trying to achieve. To say this article had a profound effect...